Report on Pre Rakshabandhan Celebration 8 AUG 2022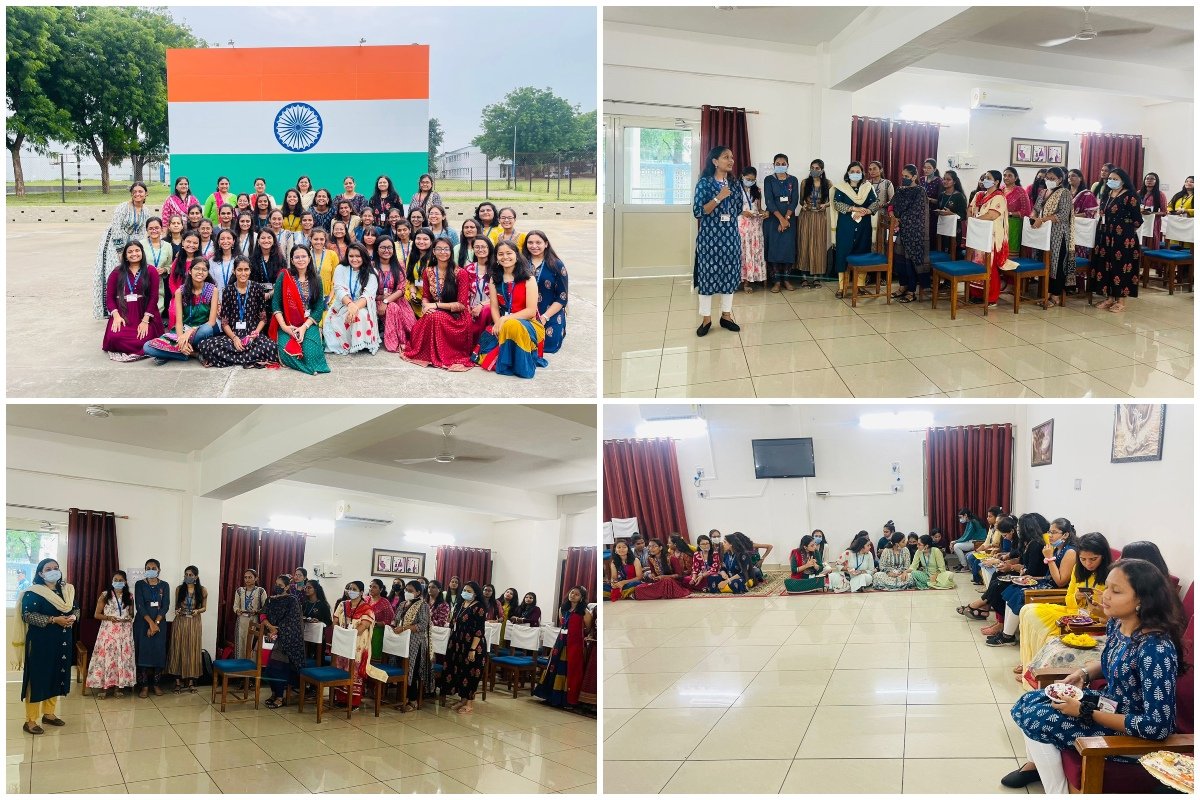 The celebration started with a journey from GU Campus to Air Force Station, Vadsar. The girls students along with female faculty members visited 47, Single Unit, Air Force Station, Vadsar. The event was organised to pre celebrate "Rakshabandhan" with the officers. More than 55 students were included in this celebration.
The students were guided towards the meeting room. The celebration started with a welcome speech by the student, followed by a prayer and the girls students tied Rakhi's to the officers and wished for their good fortune. In return, the officers blessed the girls' students with lots of good wishes and aspirations. The Celebration arouse a real feeling of brotherhood amongst us. The girls students accepted them as their extended family wholeheartedly. It was the honour of the girls' students of GU to be a part of the Pre-Rakshabandhan Celebration. The celebration concluded with the distribution of sweets.