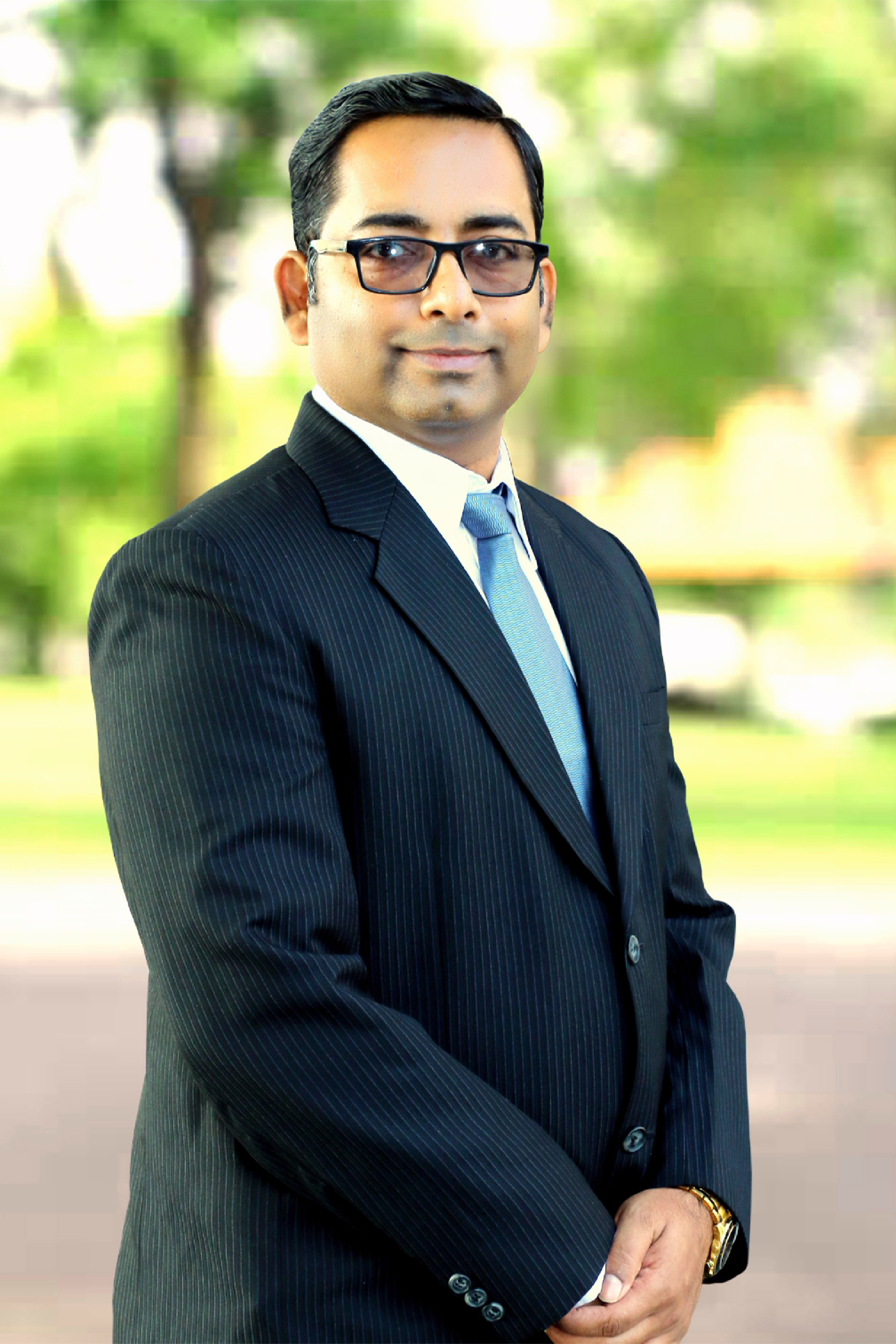 Executive Registrar's Message
"Revolutionizing Education with a Focus on Teaching, Learning, Research and Innovation."
Gandhinagar University is revolutionizing the way students learn by creating a student-centric environment that focuses on practical training and problem-solving approaches. The University offers Undergraduate, Postgraduate and PhD programs in Technology, Management, Law, Science, Commerce and Liberal studies. It also offers certificate courses in Skill development in various streams. With a strong academic structure, fundamental teaching methodologies, and persistent research and innovation, Gandhinagar University is committed to ushering in the best resources from all over the world to provide a rich and dynamic learning experience.
The core curriculum at Gandhinagar University is designed to equip students with the skills and knowledge they need to thrive in today's fast-paced and ever-changing world. By providing versatile engagement opportunities, every student has the chance to develop a multifaceted personality that will transform them into a leader for the futuristic global world.
The campus of Gandhinagar University is always vibrant with national and international conferences, seminars, placement of students with comparatively high pay package, Industry-Academia- Interaction cell, International Student Cell, Incubation Centre and many more activities
The Board of Cultural activities and Sports has consistently shown remarkable progress.
With a strong emphasis on practical training and problem-solving, students are not only prepared for the challenges of the workforce, but they are also given the tools to excel in their chosen field. Gandhinagar University is committed to providing its students with the best possible education and preparing them to become successful professionals and leaders in their respective fields.
Executive Registrar, Gandhinagar University