Webinar On "Pioneers In Microbiology In India"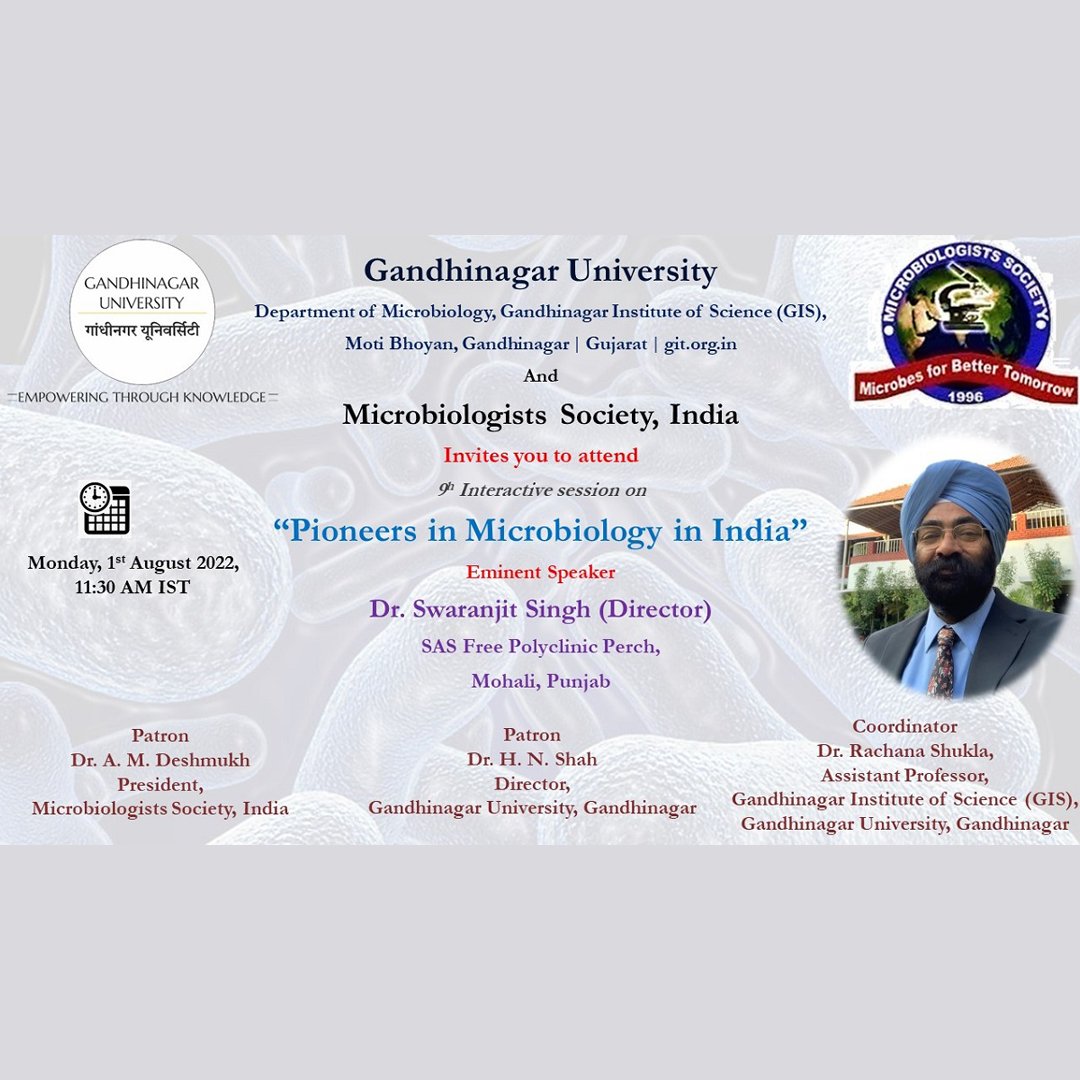 Gandhinagar Institute of Science, Gandhinagar University in collaboration with Microbiology Society invites you to attend 9th Interactive Webinar on "Pioneers in Microbiology in India". Microbiology is an emerging and evergreen branch of science covering the study of Microorganisms in various aspects like their physiology, morphology,
diversity, genetics etc. The session will help students to gain knowledge regarding the initial phase and difficulties the scientists faced to establish a hypothesis regarding any theoretical aspects. Also, by attending the session, students will learn the ways scientists troubleshoot the problems and how they overcame the controversy.