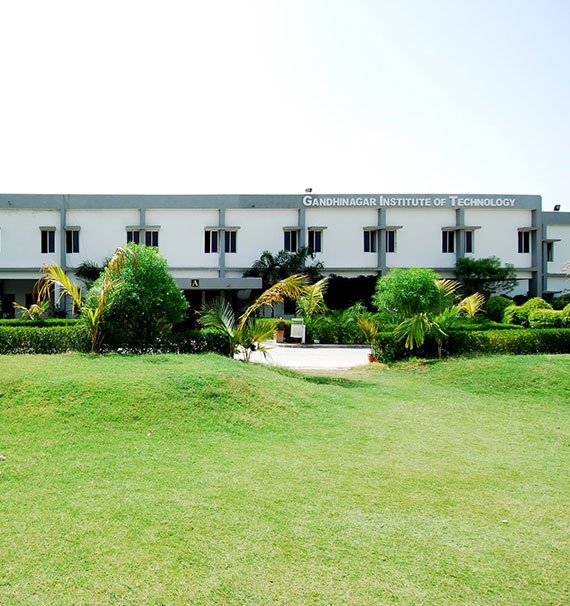 Gandhinagar university Alumni Association
GU Alumni Association is a Vibrant Alumni Community where you can keep in touch and strengthen bond with your Alma Mater and grow your Social and Professional Network for various opportunities least of which are
Alumni Meet provides a platform to alumni where they can share their experiences and revive the memories of their college days with their family. As a celebration, a cultural night including folk songs and traditional folk dances along with Gala dinner is organized which overwhelms the audience with the feeling of bonding with their roots. Also, an award ceremony is organized to recognize and honour distinguished alumni for their achievements and contributions.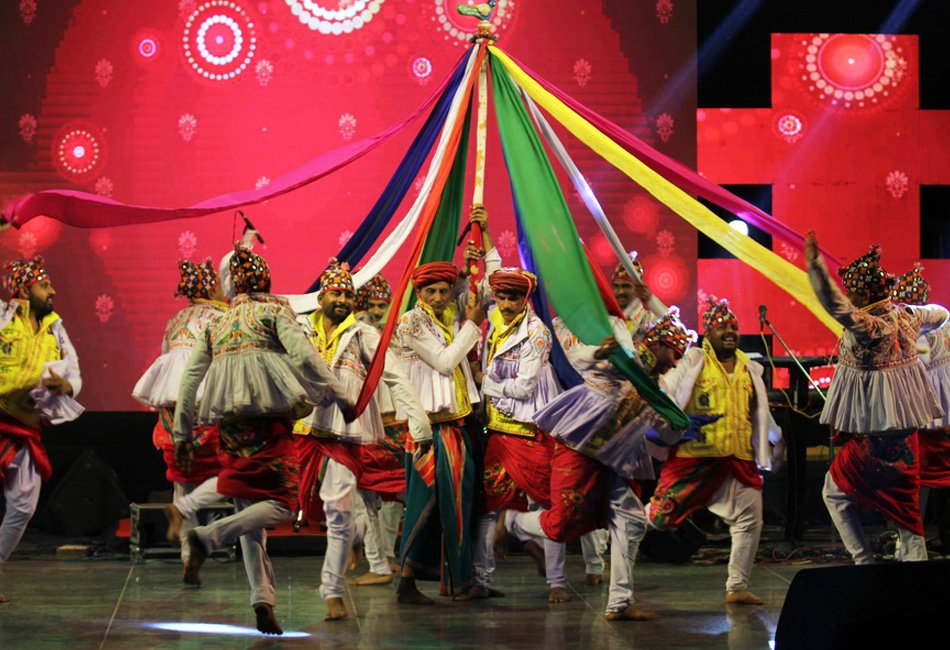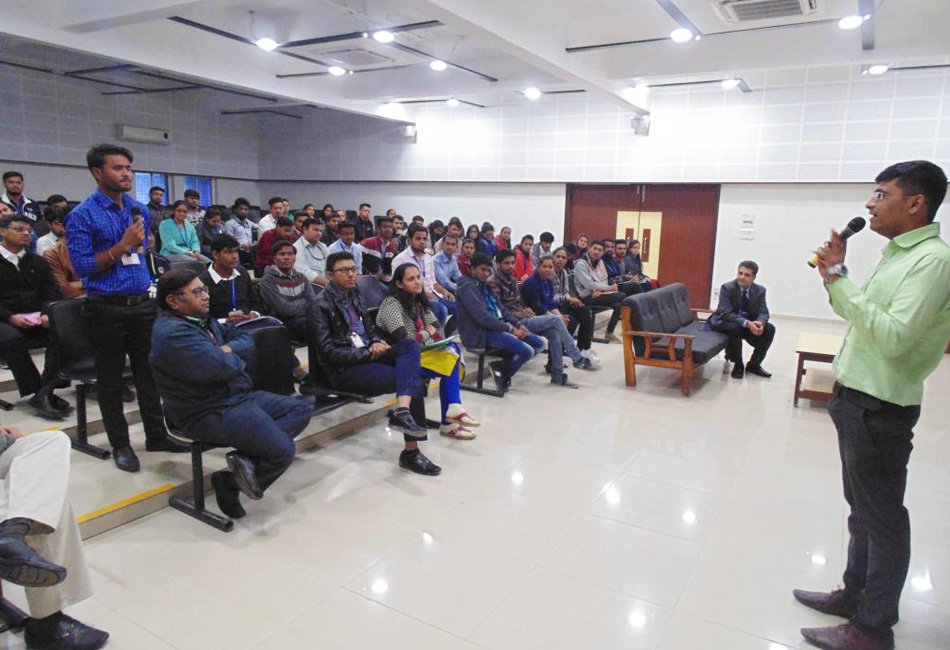 ALUMNI TALKS AND WEBINARS
The objective of the Alumni Talk is to organize interactions between students and alumni for career development, skills needed for grasping better opportunities and enhancing social networking. Alumni inspire the students with the success story of their career journey and how failures can be converted into opportunities. Alumni guide the students about recent industry scenarios and give tips on how to nurture the technical and professional expertise.
Workshops and expert sessions by alumni are organized to encourage the students for developing technical expertise, know about recent industry trends, and give more focused efforts in their respective fields.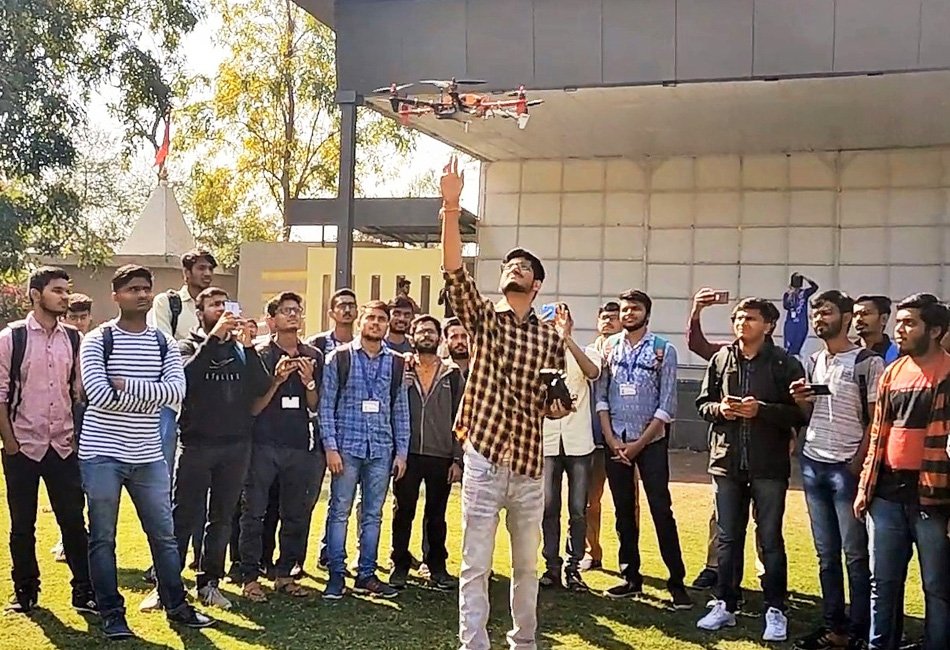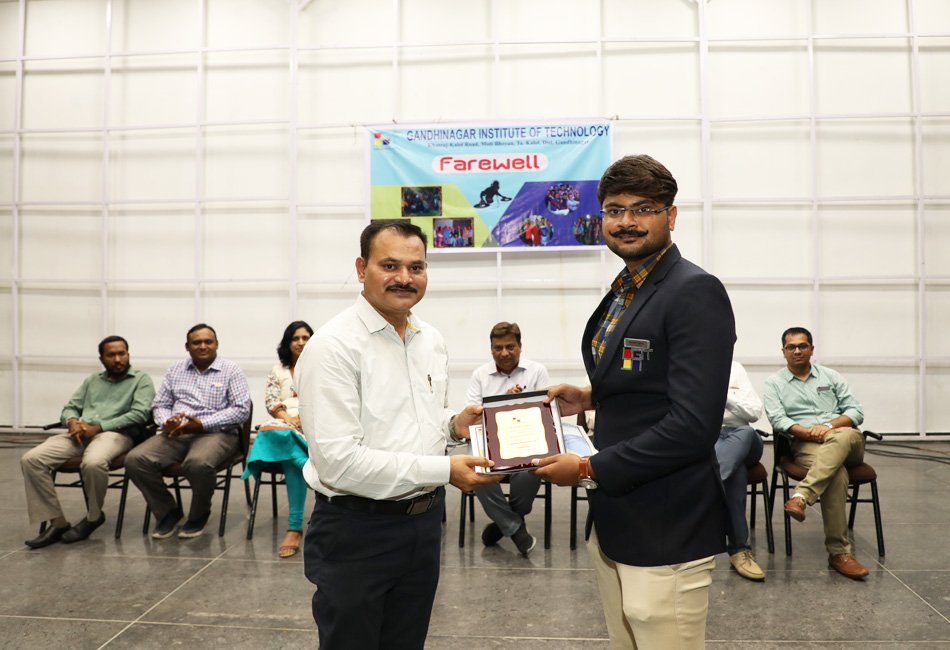 Farewell is a great function that is remembered all through one's life as one of the best memories of their college days with friends, faculty and juniors. Farewell is organized to wish all the best to the final year students for a great successful career. Also, meritorious students of all branches are awarded who have excelled in the academic achievement, cultural achievement, sports achievement, and special achievement.
GITAA has announced to recognize and honour distinguished alumni for their achievements and contributions during Alumni Meet. For this, more than 75 nominations were received from different parts of the world and based upon criteria of academic and professional achievements, contribution towards society and environment, contribution towards GIT, their success story as an innovator or entrepreneur or employee and views about how to minimize gap between alumni and current students, Mr Ravirajsinh Vaghela was felicitated with Alumni Excellence Award for his outstanding achievements and enhancing prestige of GIT.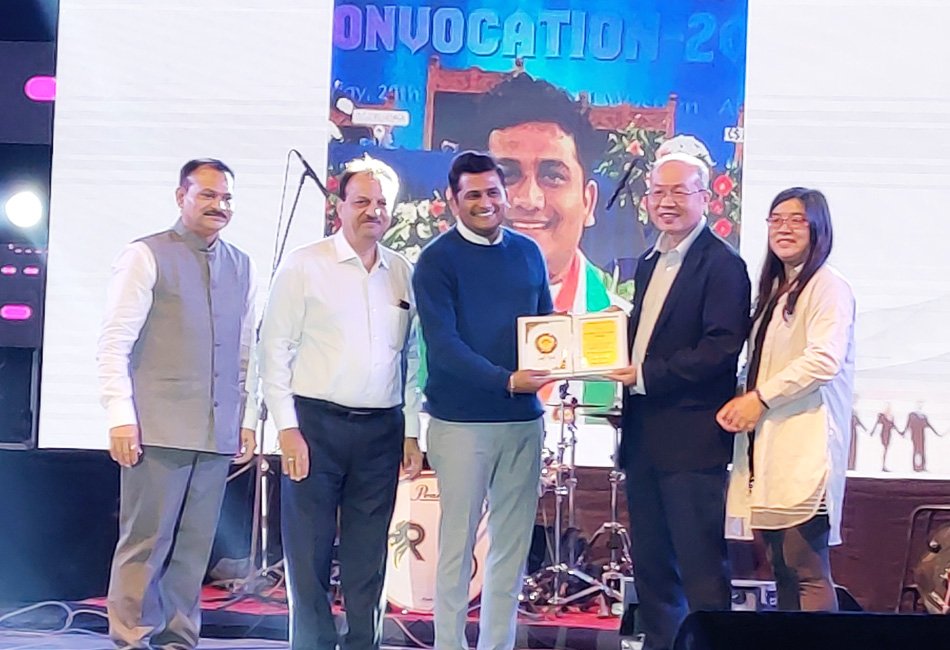 GITAA Coordinator's Message
GU Alumni Association is working continuously and dedicatedly towards building and enhancing a strong alumni network in India & abroad. GITAA activities are going on round the year and we are thankful to all alumni who have become brand ambassadors of their alma mater and are contributing towards overall development of future engineers and managers. We appreciate the efforts of alumni who volunteer their time and expertise to give alumni talks and expert sessions to guide and motivate students for becoming industry ready.
It's been a great pleasure to welcome our alumni on GU campus and see their illuminating faces reviving and sharing the old memories with their family. We invite all alumni to come together on an amazing journey which is beneficial to the alumni, institute and society at a large. We would love to listen to your success stories and remarkable suggestions for making us a vibrant community.
Stay connected!
Prof Manthan Upadhyay
GITAA Coordinator
7016210359
gitaa@git.org.in
PROCEDURE FOR JOINING GIT ALUMNI ASSOCIATION: