Moto-GIT: First Ever Motorcycle Ride Event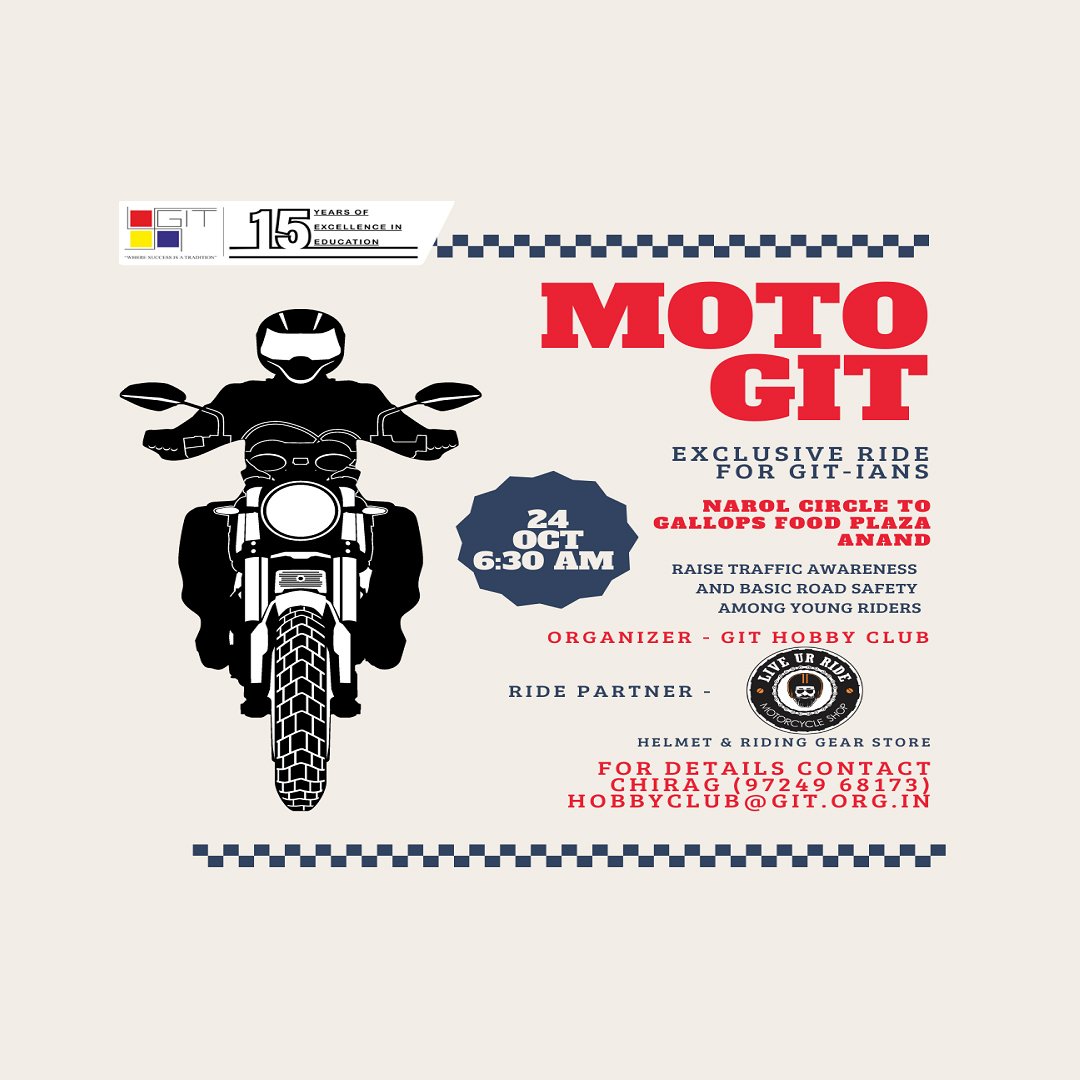 Moto-GIT is first ever Motorcycle Ride event held in GIT. The aim of this ride is to promote ride safety and traffic safety amongst all of us. We all must have seen various rash driving scenarios on the way to the institute and then sometimes, we must have seen the same vehicle within campus too. So this is the first step, towards the end goal of having a safe campus and responsible riders/drivers.
Moto-GIT, is a motorcycle ride organized on 24th October. This is an invitation to all the students and faculties and staff, those who have motorcycle engine of more than 200CC, do come forward and participate. Various details about it, can be found in the image attached below.