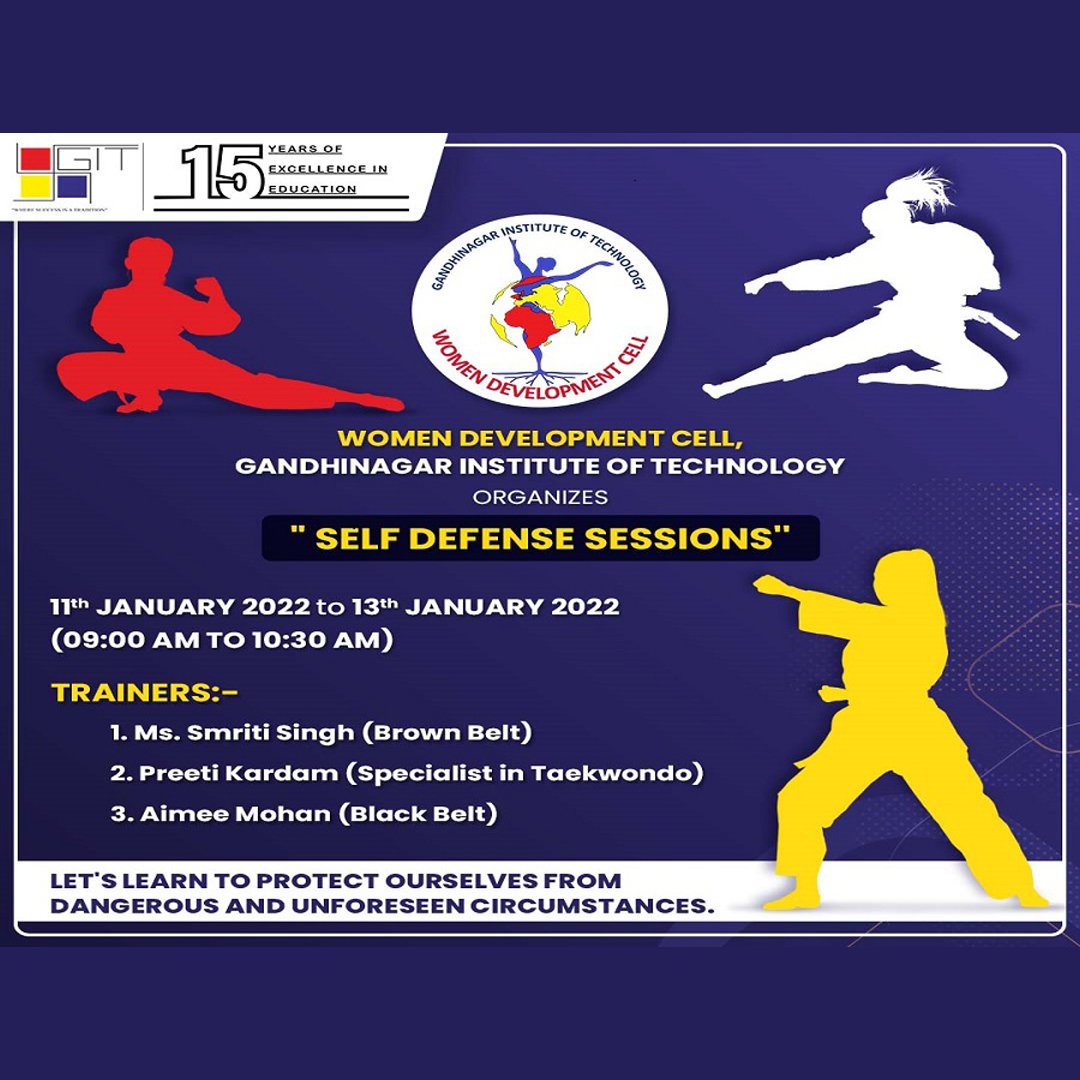 Women Development Cell, Gandhinagar Institute of Technology organizes" Self Defense Sessions" from 11th January 2022 to 13th January, 2022. (09:00 AM to 10:30 AM) in the Open Air Theatre.
Trainers:
1. Ms. Smriti Singh (Brown Belt)
2. Preeti Kardam (Specialist in Taekwondo)
3. Aimee Mohan (Black Belt)
Let's learn some basics and wonderful techniques of self-defense so that you help prepare yourself for dangerous and unforeseen circumstances.