A Report on Alumni Expert Webinar on Innovation and start-up ecosystem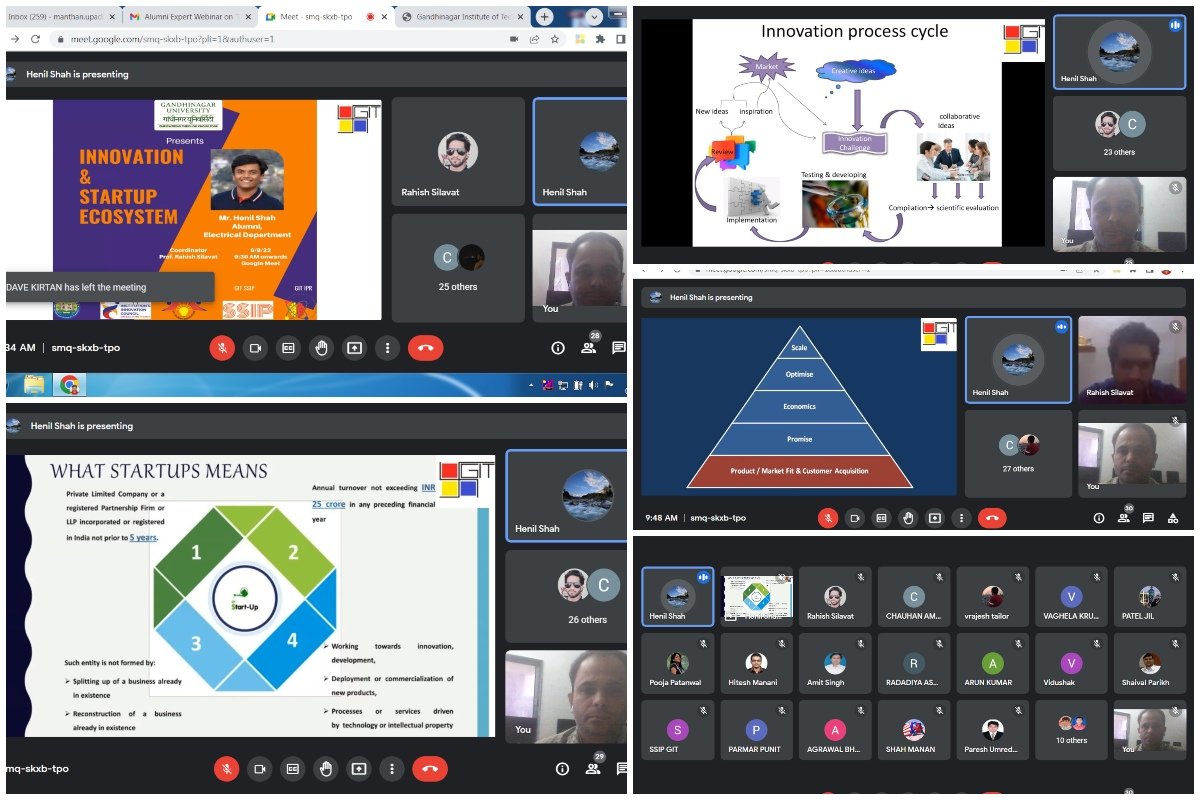 The webinar on "Innovation and Start-up Ecosystem" was organized on 06th August 2022 at Gandhinagar University by GITAA Cell in collaboration with IIC, SSIP, IPR and IQAC Cell. The Webinar was coordinated by Prof. Rahish Silavat. The session was organized for the students of Bachelor of Engineering with the permission of Dr H N Shah, Director. The webinar was organized to motivate and educate the participants about the different innovation and start-ups for deriving the innovative ideas.
The main objective of this Alumni talk was to motivate the students and share awareness regarding Entrepreneurship, Innovation and the startup process. It was very informative & helpful session for the students.